Movie Review – Upgrade or "Wasn't Tom Hardy in Venom?"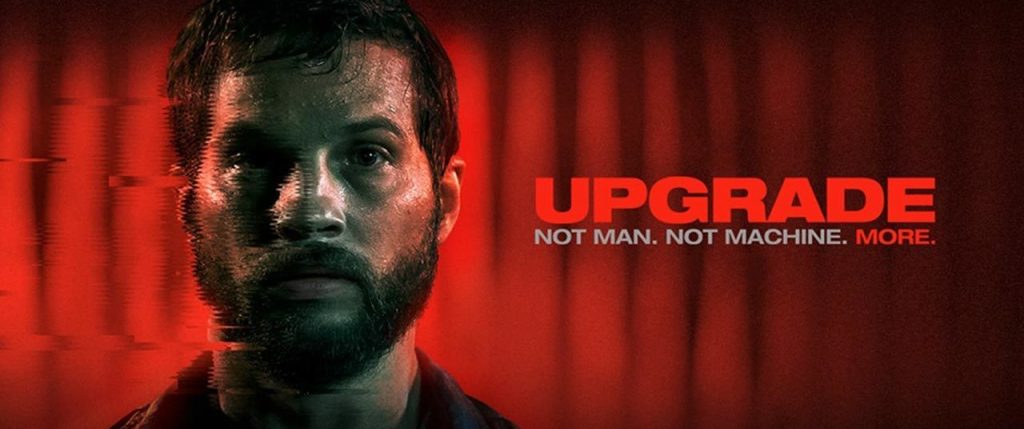 This year, a movie passed under the radar and it was Upgrade. The late coming trailer didn't help for the movie's popularity. However, I can simply say that this is the best R-rated movie this year. Deadpool doesn't count because of its parody elements.
The lead role in the movie is played by Logan Marshall-Green or better known, as the physically weaker Tom Hardy. And really the resemblance between the two is uncanny. The actor himself, was part of the cast of the notorious The O.C, which was a huge hit 13 years ago. There he played the troubled brother of Ben McKenzie's Rayan, Trey. After this unforgettable role, the actor appeared only in separate series. But then, his role in Spider-Man: Homecoming put him back in the spotlight. And in Upgrade, he's a central figure in the action.
The action is set in a futuristic world where technology plays a huge part in enhancing people (how familiar). Any implants, enhancers and modifications are welcomed for those who can afford it. But Logan's character, has nothing to do with all of this. His character – Grey Trace is an ordinary mechanic who restores retro-American cars and sells them with profit, or not. His wife, Asha (Melanie Vallejo), on the other hand, is a successful programmer in the ever-expanding IT sector that is binding people with machines. One evening, she escorts him while he was taking one of the restored cars to a client, a genius in the sector – Eron Keen (Harrison Gilbertson). While she's amazed to get acquainted with him, Grey just wants to leave as fast as possible. At this point, Eron presents the latest prototype of the company called STEM. Chip containing artificial intelligence (AI) capable of "curing" spinal injuries and connecting disconnected nerves. This information, however, is of no concern to our hero, for the time being.
Driving home in a fully automated car, it blocks and refuses to follow the set path, taking our heroes to the ghetto. There, a band of mercenaries kill his wife and shoot him in the back. Completely paralyzed, Grey wants nothing but to find the people who have caused him this pain. Unhappy with Detective Cortez's (Betty Gabriel) investigative skills, he decides to accept the implantation of the chip, which returns his mobility, in order to find his wife's murderers. And the effect is not late, but STEM is far more than just an AI. Here is another similarity between Logan Marshall and Tom Hardy, namely their ability to talk with themselves and move their bodies in a rhythm that seems absolutely involuntary from what they really want. However, it can be said that Logan is little better than Tom here because the "involuntary movement" controlled entirely by STEM and the accompanying facial expressions showing that Grey does not control what he is doing are just brilliant.
In the end, thanks to STEM, Grey really discovers the perpetrators and treats them as they deserve. But the ending itself really leaves the viewer in shock. Not because we have not seen similar ones before, but because the performance and the great action sequences does not allow you to relax for a moment.
In conclusion, Upgrade infuses freshness into classic action movies about the immortal protagonist. Here he is everything else, but that. The R-rating, though at times slightly overriding, adds to the realism of the action and immerses the viewer in an universe that does not differ much from our near future. Whether or not we will rely on reinforcement elements, such as artificial intelligence chips, robotic limbs and weapons implanted in our hands, is yet to be seen. So far, we can just enjoy this masterpiece that received 87% from the critics and 86% from the viewers in Rotten Tomatoes. I strongly recommend it to anyone who wants to watch an R-rated Venom.