Narcos vs Breaking Bad, which is better? – Part III
Here is the third and final part of the comparison between Breaking Bad and Narcos. In this article, I will look at the categories – overall completion of the story and is it worth re-watching. They will decide who will get the title for best crime series.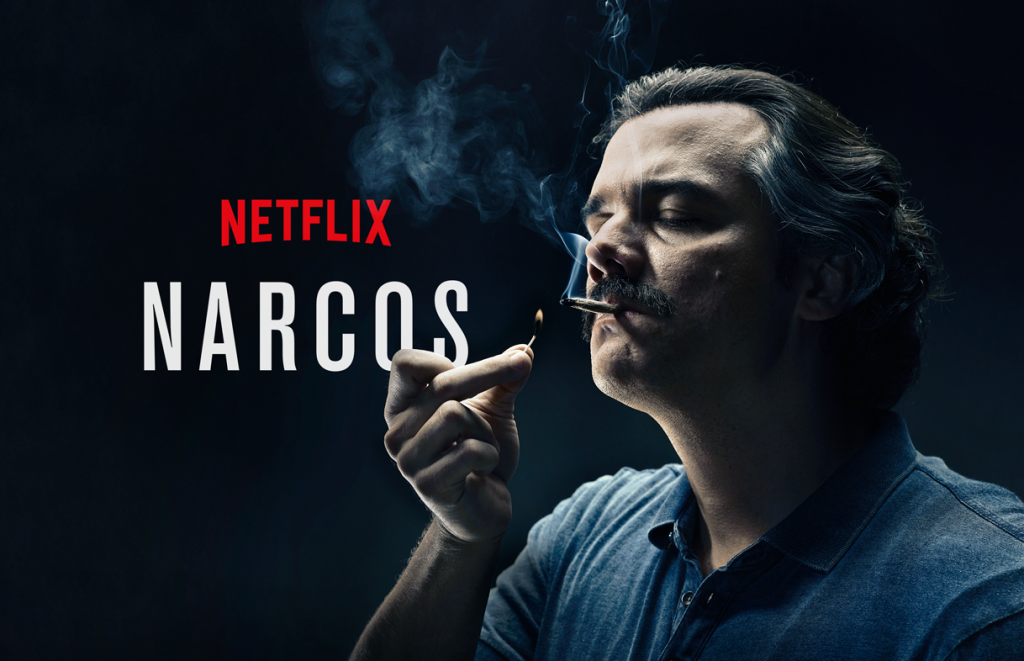 5. End of the show
5.1 Season 5 of Breaking Bad
After the end of the turbulent events in Seasons 4 and 5, AMC decided to finish everything in two last episodes. The most important stories were Walter's and Jesse's. Walter, already exiled for several months in Alaska, without radio and television, marked as the No. 1 most wanted criminal in the States and Jesse, a prisoner of Todd's uncle, and forced to produce Walter's methamphetamines against his will. In general, I can say that everything goes to hell. With 10 million left, out of 100, Walter does not know what to do. His family refuses to take that money, and the alternative to die alone in the mountains is even more unpleasant. So the decision to surrender to the police seems most acceptable. And just when he's almost given up, he has an idea. If his family does not want the money from him, would they take it if presented as a donation? This idea brings him back his motivation to live and with the help of two favorite characters from the first seasons – Skinny Pete and Badger, he manages to accomplish it. I will not tell more about it to avoid spoilers. Besides that, he finds out that Jesse is alive and forced to work as a prisoner. Because in his head Walt blames his former assistant for his misfortunes, several episodes earlier he ordered him dead, but Lydia and Todd had a different idea. Especially for her, he was more useful alive. Here, for the first time, we see her shady, backstabbing side, that Mike warned Walter about. Eventually, Walt decides to release Jessie and punish Todd and his uncle for all the evils they have done.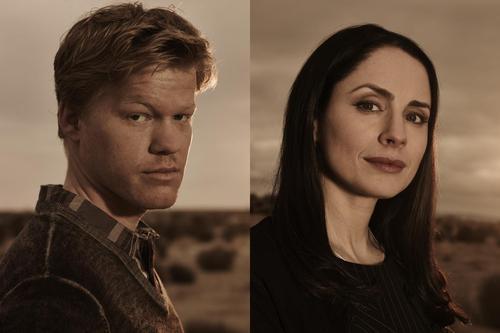 But there is one problem and it is that, 5 seasons are too many. There are episodes in which the action develops very slowly or nothing happens at all. And in the end, in 2 episodes, all stories have to be closed. Although a retribution is felt and the end is almost perfect, the dispersed action is little annoying. It should be noted, however, that putting an end to this saga was extremely difficult. And having in mind that many other great series have failed in this endeavor, we did not know what to expect. That's why Walt's final moment is one of the strongest for the whole show. I'm not going to say what exactly is happening, but just that Walter White is back, and Heisenberg is well, dead.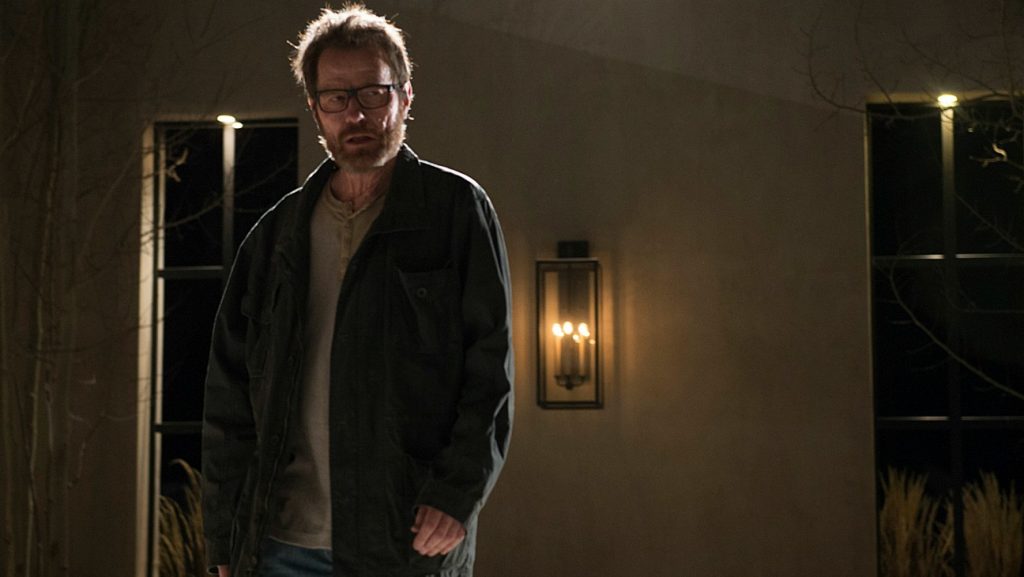 5.2 The end of the rope, for Pablo Escobar
How does the story of Pablo Escobar end? Not very well. As public enemy number 1 in Colombia and without any money, he is an exile. The last two years of his life he spends in his hometown, hiding from the authorities. And one day after his 44th birthday, justice finally catches up to him. Thanks to a signal caught by the radio transmission between him and his wife, the Colombian police find his whereabouts. He, piled up some weight and with a beard, is almost indistinguishable. After a brief shootout, he is killed. The next picture is a collage, between the recreated (to the left) by Netflix and the real one (on the right). The latter was shot by the Colombian police. There is a tonal of violence in a collage, so if you can not bear it, skip it.

In the end of season 2, the story of Pablo Escobar ends and two things need to be acknowledged:
1. The "happiness" from Pablo's "capture". After years of playing cat and mouse, tons of sleepless nights and countless innocent killed in the drug war, Pablo finally meets justice.
2. Pablo's clothes. As a man in hiding, he doesn't have the money and the lux he's used to. In his last moments, he literally ran for his life, which is something he haven't done before.
Truth be told, this is the breaking moment, when all drug bosses understand that they are vulnerable. There is no option to outrun the police and live a peaceful life. The life and death of Pablo Escobar prove that sooner or later, everyone faces justice. And in the third season, the bosses of the Cali Cartel make a deal with the government, not to end up like Escobar, running for their lives on the roofs of the houses in Cali. This does not mean that drug traffic has stopped, but that bosses realize that they are vulnerable, which is a huge victory for Colombia and US agents from the DEA.
Although Breaking Bad ends almost perfectly, in Narcos each season closes the story of a drug boss. After the first two, which are for Pablo, follows the third one for Cali. Recently the 4th season came out, which was actually a prelude, and tells about the cartel in Guadalajara, Mexico, in the early 1980s, and the tribulations of Kiki Camarena in his attempt to capture the Mexican bosses. Every season is perfectly compressed, with no unnecessary episodes. Also, with the exception of 3rd, all other keep you hoked to the screen from start to finish. While BB spreads into 5, Narcos tells everything important in 2-3, while at the same time manages to develop very well his main characters. I dare say Narcos: Mexico (4th) is the best season till now. Michael Pena and Diego Luna are just brilliant.
Winner: Narcos
6. Re-watchability
6.1 5 seasons of pure badassary
Even though 5 seasons are not a small feat to cover, in the last 10 years I re-watch the show at least once a year. Especially, there is a intermediate season of Better Call Saul. You just can't get enough from BB. It still remains as strong and as emotional as when it came out and with a huge fan base. It will soon turn into a classic, which is a must to have in your DVD collection.
6.2 4 seasons and counting
On the other side, Narcos is nowhere near complete. Also, every new season is stronger than the previews, with exception of the 3'rd. The story about the Gentleman of Cali was not much to my liking, after Pablo. However, the 4'th one was a complete redemption. From beginning to end it was pure joy. So far the chronology, comes as Narcos: Mexico, Narcos season 1 and 2, Narcos season 3. We have yet to see where it will end, but fingers crossed it will get even better.
Although BB has a prelude as well, which is the spin-off for Saul Goodman, the action develops in a completely different trajectory, and familiar faces are rather supportive. That's why I dare say that as a completed series, BB is seen at least once a year. But that's just for now, as the moment Narcos is over, it might dethrone the King.
Winner: Breaking Bad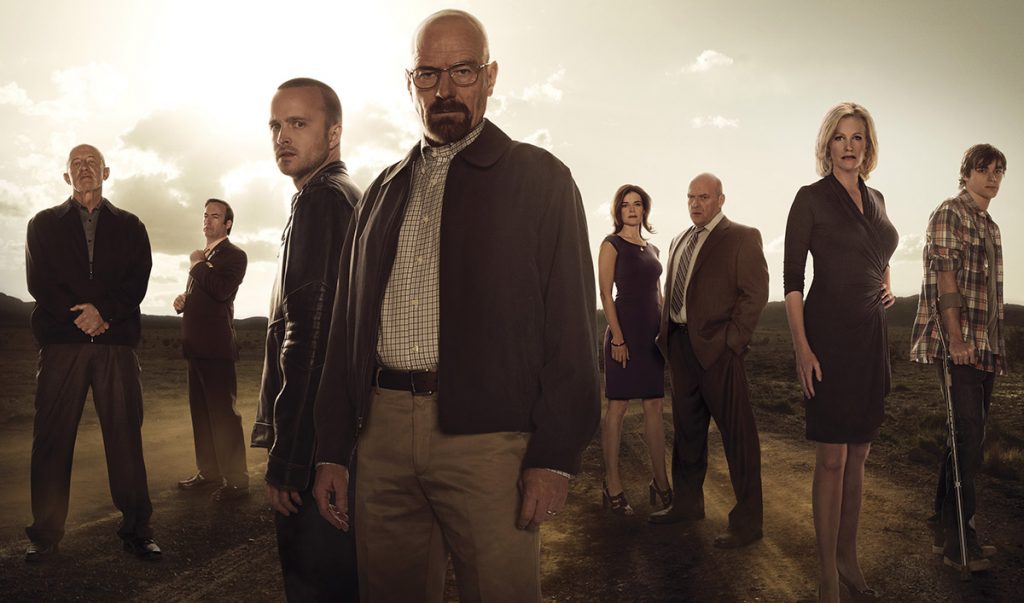 With slight lead is Breaking Bad. The story of Jesse, Walter and his family is still one of the greatest in the criminal series, and perhaps the greatest. Brian Cranston's unforgettable acting has transformed him completely, from Malcolm's goofy father, into the most notorious drug lord in New Mexico. The awards he has won for this role are well deserved. And Narcos, as an active series, still has things to prove. However, at the moment it is finished, the scales may change. Real footage, blended with perfect cinematography and acting, can change everything. Whatever happens, the story of Heisenberg has already proven itself, and it will remain forever in history. Let's see if this happens to Narcos, as well. It might as well deserve it.
FInal Winner: Breaking Bad (3:2)